Framed Weapons of The American Revolution with Historical Information
Patriot Gear
SKU:
Availability:
Usually ships within 1-3 business days. This item typically ships via UPS Ground. For expedited shipping please contact us as additional fees may apply.
Product Description:
Proudly Made in the USA
Solid Wood Frame with Mat, Glass Front, Paper Duster Backing with Wire Hanger
Printed on antique parchment paper that goes through an 11 step process to give it an aged authentic look
Frame measures

19 3/4" wide and 21 3/4" tall

Font Size Approx. 16pt type
Our framed Weapons Of The American Revolution is made in the USA with a solid wood frame, glass front, mat, paper duster backing and wire hanger. It is printed on antique parchment paper that goes through an 11 step process to give it an aged authentic look. Each paper is unique with characteristics such as (but not limited to), golden or yellow hues, crinkling, puckering.
Product Details:
The American Revolution was a very personal war. Weapons had relatively short effective ranges, and the battles were decided in direct hand-to-hand combat with bayonet, sword or axe and spear. Each soldier could usually see his opponent as a person, not a faceless statistic in the distance. In the Colonial period the basic ammunition for small arms was lead. The ammunition for almost all the guns was a solid iron ball and a charge of black powder sufficient to propel it. By far the most common weapon on both sides was the smoothbore flintlock musket. British style "Brown Bess" muskets were .75 caliber; French patterns were .69. Americans used some of both. These muskets fired by striking a piece of flint against a piece of steel. This produced a shower of sparks that ignited priming powder in the flash pan beneath the steel, and the priming, in turn, set off the main charge inside the barrel. The soldier carried his ammunition in the form of paper cartridges, each holding a charge of powder and a bullet. A competent infantryman cold fire four shots a minute, and he could hope to hit a man-sized target at 80 to 100 yards. Usually he did not aim, however. Battle techniques called the laying down a field of fire with as many bullets in the air as possible, then charging or defending against a charge with the bayonet. Both sides used the same tactics.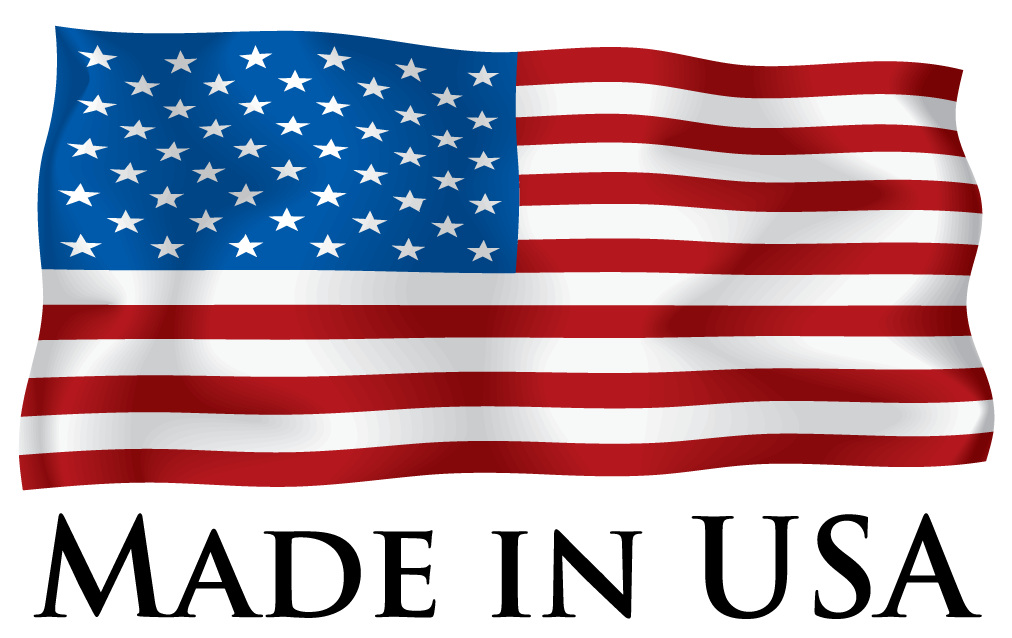 We stand behind the quality and craftsmanship of our products.